We all wrestle through periods of time when things get tight and we need to make money fast. It's an exhausting endeavour to expend extra effort just to see the resulting extra cash fly out the door. But making money doesn't always mean earning more money, it could be saving cash from other areas in your life. Don't let financial anxiety paralyze you. Get creative and get those bills paid.
The list below is a Mix and Match Tips on How to Make Money Fast:
The Old Jar Trick
I believe that "the old standby of saving all your change in a jar? It works. Sure, it might be only €10 a month, but that's €120 a year that might otherwise have ended up in somewhere else beyond belief. We have our trusted Steady Eddie piggy banks which work a treat for keeping your coins.

Automated Savings Account
I use Zurich Easy Access savings account. It's a designated individual savings account suited to various life goals. It's easy to schedule automated deposits from my current account. I know my savings are working hard and not sitting idle in a bank account. It's a great place to invest, with potential to grow your money. I can access this money at any time without any fear of penalties or charges. The level of return you are looking for is balanced against the level of risk you are comfortable with. Easy peasy.

Ditch your credit card debt
Act now to start cutting your credit card debt. Making a few simple changes can really help you towards becoming debt free. Think about increasing your credit card repayments if you are only repaying the minimum amount each month.
Even if you can't afford to repay your debt in full each month, paying more than the minimum can significantly reduce the time it takes you to clear your credit card balance. For example, if you have credit card debt of €1,000 and the APR on your card is 17%, it will take you two years to clear your debt if you pay off €50 a month and you stop using the card completely. If you increase your repayments to €100 per month, you could clear your balance in 11 months – a full 13 months earlier.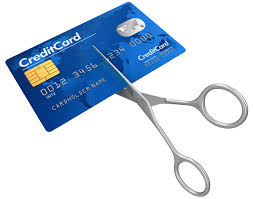 Cut the Cable
I cut my Sky TV subscription years ago mainly because it was too expensive. Guess what? I never went back. Somehow I manage to survive modern society with a Netflix subscription. Total monthly cost? €9.99 for several devices. You just can't beat it, new series at the touch of a button.
Ebay, DoneDeal & Amazon
Selling some unused stuff is a quick and easy way to make some extra money fast. Why not use this challenge as a perfect excuse to clean out the closets, garage, basement, etc? I've used these platforms with great success in the past. Very simple to use.
Beat premium pricing
Car insurance premiums have increased by 60% in just three years and Irish drivers are now paying more than ever to insure their cars. With premiums so high, it is now essential to shop around to give yourself the best chance of beating your renewal quote and reducing the cost of your car insurance. The average cost of running a car has fallen by €178.05 on the same figure for 2016, according to the latest AA's calculations, bring the cost of running a family car for a year to €10,671.37.Despite a minor increase of 0.46% in the cost of fuel, recent CSO data highlighting a drop in motor insurance premiums has helped reduce the cost of running a car. We offer the service of finding you the cheapest car insurance quote and guess what its free… so why don't you test us?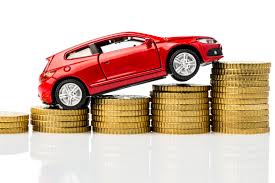 Go Green
Can you save some weekly gas money by taking public transit? Walking? Biking? Working from home a few days in the month? Don't worry, your car will understand. There is also government cycle to work schemes out there to assist you further in reaching your financial goals.
Take the next step
Don't forget, for great advice on money management and how to plan for your financial future, you can avail of our complimentary expert advice today! With our help we will make sure you're making money work harder for you. Click here to make an appointment https://alphawealth.ie/contact/  or call us on (021) 2061783